About Us
Bob always had a passion to work on motorcycles, cars, boats, and even some home remodeling.
When Bob and Margaret were married in 1980, his passion for these pursuits soon had Margaret on board with his love for these hobbies.
Soon they were working together on everything from homes to cars and everything in between.
One of their many car builds was a 1985 Pontiac Fiero. They chopped, cut and changed this average car to look like a sleek sports car, incorporating gullwing doors with pegasus inlays, a piano finish console and LED lighting. With Margaret's talent for sandblasting and design – added a "fiero" logo on the sunroof.
Through their many car builds and restorations, they realized their enjoyment in installing all-new carpets, doors, headliners, seats, and consoles.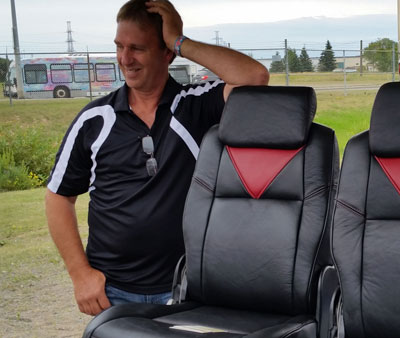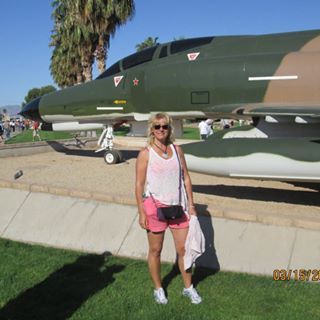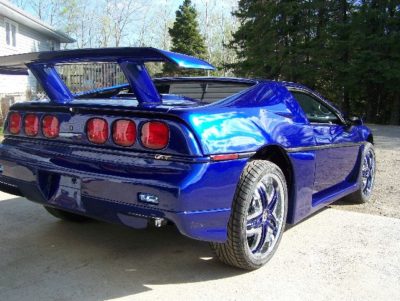 They're love for fishing also inspired them to change the look of the interior of boats, from new vinyl floors, carpets, new compartments, and travel covers. If it did not come with a bimini, we can make one!
Having a private pilot's license and float endorsement, Bob's passion for airplanes gave him the desire to help fellow pilots change or repair their airplane interiors.
As a Marine Mechanic, Bob and lovely apprentice Margaret, have traveled all parts of Northwestern Ontario repairing outboard motors and also managed and maintained fishing lodges, built garages, docks and decks and gave them the ability to work with what they had to fix or repair just about anything.
Bob and Margaret never stop learning.
They are enjoying building couches and desks from genuine car parts where they both fabricate and weld.
"We've experienced so much in our lives that we can relate the so many people on various levels of their own wants and needs."